Last week was #DBLOGWeek which stands for Diabetes Blog Week. This was the 8th annual DBlogWeek which was started by Karen Graffeo. During DBLOGWeek, a set of prompts are created for Monday-Friday and everybody who participates writes about the same subject. Each day, their blog posts are collected onto a page where you can easily click and read everyone's post.
We decided to share with you a couple of our favorites from each day's prompts. We obviously can't add all of them here, but you can read every post by checking out the DBLOGWeek Participant List.
Diabetes and the Unexpected
The Cost of a Chronic Illness
The Blame Game
Throwback Thursday: What Brings Me Down
More Than Diabetes
Summary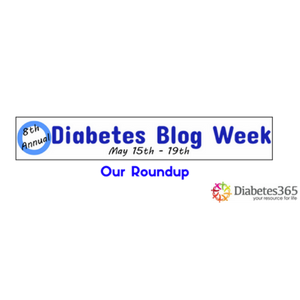 Article Name
Our Best of #DBLOGWeek - [Read the Best Diabetes Blog Week Entries]
Description
Last week was DBlogWeek, so we decided to pick our favorite posts from each prompt. Check out some of these amazing blog posts from the DOC's best.
Author
Publisher Name
Publisher Logo