One Drop has been working with type 2 diabetics through their mobile application in IPhone and Apple watch.
One Drop is now going to be releasing data to show the improvements made by those using their app. The data will be shown next week at Stanford Medicine X Session. The primary stat that will be announced is that people with type 2 diabetes that have used the One Drop Mobile App along with the personalized coaching from the Experts app who had an A1C of 7.5% or above saw a 1.2% reduction in their A1C levels within just 90 days.
The app is available for download totally free of cost. This application has won awards for its performance. The app is currently available for iOS, Amazon Alexa, Android, and watchOS. Users of Android and IOS are allowed to track data like blood glucose levels, meditation routine, physical activities as well as diet plan. The Bluetooth connected glucose meter from One Drop can be used along with many other devices such as Google Fit as well as Apple Health Kit. You can use the same features with Apple watch.
One Drop is making it possible to provide its Diabetes Coaching Experts to the users. These experts are available for the users to guide them through usage of One Drop products and services. The core focus of these experts is to help people achieve their health goals. If a diabetic has any questions, they can pose these questions to the coaching expert.The experts can check all of the stored data from the user in order to make the most accurate decision.
One Drop is offering a complete diabetes management software with coaching availability within one app.
To read more about the full study, check out the article from One Drop.
Summary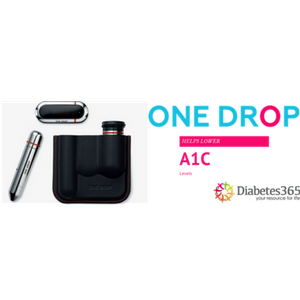 Article Name
One Drop Helps Lower A1C's Within 3 Months
Description
One Drop glucose meter and diabetes management software released a study that shows it has helped lower A1C levels by 1.2% in 90 days for Type 2 Diabetics.
Author
Publisher Name
Publisher Logo