Life insurance can be a tricky topic if you are diabetic because the rates can be much high and out of your budget. It is important to be aware of a few things that you can do as a diabetic to save yourself money and be able to afford a great life insurance plan. This is important because having life insurance can help your family out in an unfortunate time.
Keeping an Active Log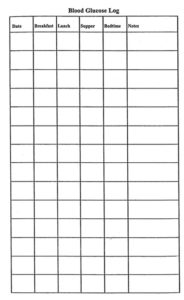 If you are diabetic and you log your daily activities and blood sugars, it could help save you money in the long run. If you show your insurance underwriter that your blood glucose levels are kept at a normal range for long periods of time, this indicates that you are responsible for your health condition and it gives them a reason to reconsider the high rates.
If you keep a log of anything you do to improve your health it may help you save money.
If you are an overweight diabetic and you are losing weight, be sure to keep logs of how fast and when you lost the weight.
Be sure to not just keep a log of how you lost the weight, but also continue the log to show that you have kept the weight off.
It is important that you keep daily logs, weekly logs, or even monthly logs depending on how detailed you wish to keep your logs.
But remember, the more information, the better
If you are one who exercises daily this is a great log to keep in your home. This also shows the initiative for a great book of health. The more effort you put into a healthy lifestyle, the better rates you will receive. Having diabetes means you have a pre-existing condition, which ultimately effects your rate instantly.
These are all important tips when you are diabetic to make sure you are getting the best rates. However, it is also important to work with someone who is knowledgeable on the topic of life insurance and diabetes.
If your insurance company is not willing to look at your logs or acknowledge that you are making great efforts to better your health and keep a healthy lifestyle then it is important that you switch to a different company. Many companies will acknowledge if you have an unhealthy lifestyle or a pre-existing condition but they will not acknowledge all the things you are doing to prevent that condition from holding you back and keeping you from being the healthiest person possible.
Independent Agents
Another thing to consider besides your insurance company is to work with an independent insurance agent who will be knowledgeable on the topic of diabetes and life insurance. This will help you get the best possible diabetic life insurance policy for the best possible rates.
An independent agent will take into consideration your pre-existing condition but will also consider all of the measures you are taking to prevent that condition from making your life unhealthy.
If you show that you are in charge of your life and not your health condition, you may be able to get a lower rate while still getting a great policy.
Independent agents are there to help you get the best rates. They will be able to help save you money on a life insurance policy by providing them logs with essential health information. Your health logs help to show them that you are taking the initiative to better your life, your lifestyle, and you are making great decisions to better yourself.
Quotes from Multiple Companies
Independent agents will also help you get quotes from multiple different insurance companies. Instead of you having to call and speak with a sales rep from every company and provide all of your health logs, your agent can help you do all of this.
If you work with an independent agent who specializes and only works with people with diabetes looking for life insurance, then you have the best opportunity. This person will have the most up to date information and strategies to work with insurance underwriters to obtain the best rates.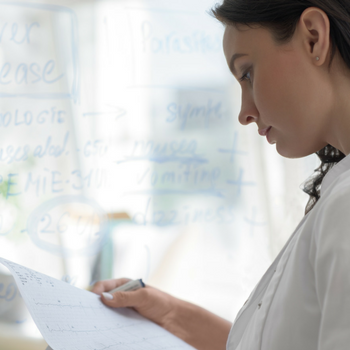 Non Medical Exam
An independent insurance agent may also recommend a non-medical exam life insurance policy. These policies are pretty self-explanatory. You get a life insurance policy, but without the medical exam. These policies may cost a bit extra, just for the simple fact that the insurance company doesn't have much knowledge of your medical well-being.
Logs are important to life insurance underwriters. It shows them that you are serious about your health and that you are taking control of your life. These logs can also be used to show your healthcare team what has happened since your last appointment with them.
Logging also shows that you are not letting your pre-existing condition control you. It shows you are maintaining a healthy lifestyle and this can save you a lot of money in the long run if you simply write a few things down every day instead of just doing them.
Writing logs can mean the difference of paying high prices for life insurance policies or saving thousands of dollars because you are showing that you are taking the initiative to make your life the healthiest lifestyle it can possibly be.
The more information you provide, the more savings you will receive.